Meet Cryptic!
Oct 30, 2018
"Cryptic"
The New Beginnings Series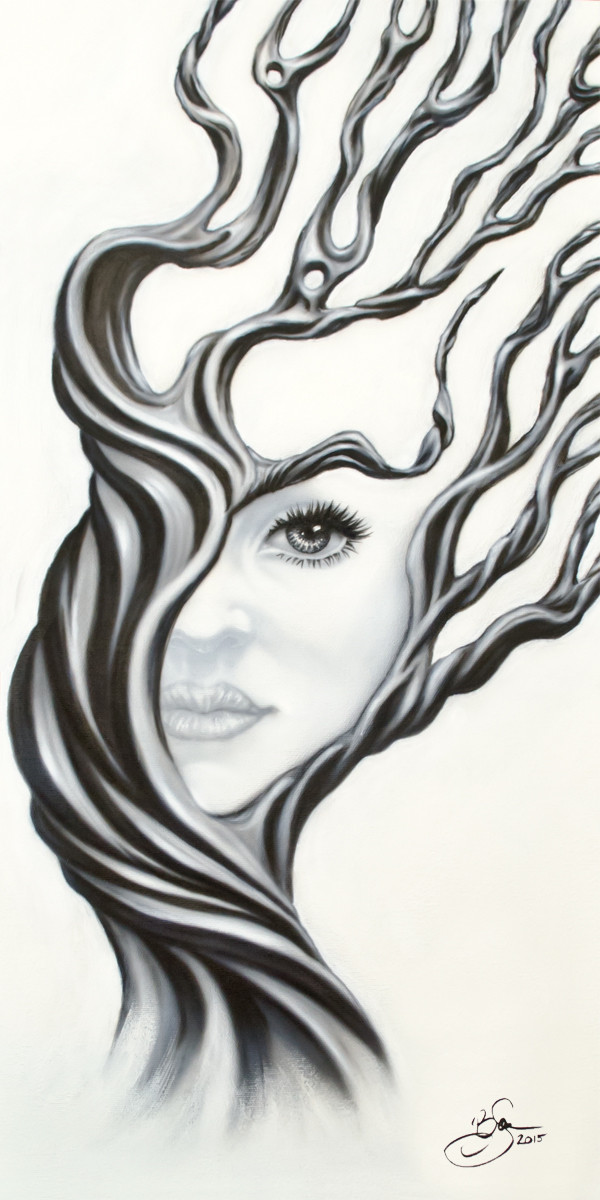 Ever since that day I have begun to focus on my art as my way of earning a living. I am far from there yet, but it is my road to walk, my path to follow. Inside of me, something I had known all of my life had changed, and lit up in a new light.
Behind Cryptic
Cryptic is about the beauty of nature, subtly about the tension that exists between humans and nature, and about that which lies beyond what the eye can see.

I struggled to find the right amount of contrast and focus. It was not a planned painting, but a spontaneous one, and she did not show herself to me without a struggle. She went through many phases before she finally centered into this final expression.
I gave the tree a surreal appearance because I wanted to draw the viewer's thoughts towards that which is beyond what we see and measure, what is beyond our natural world. Yet the tree also has high contrast, only slightly lower than the eye (which is the main focal point) because at the same time I wanted to give it a sense of being solid, tangible, real.

In contrast, the rest of the woman's face is pale and lacks contrast; it recedes into the spiritual world.
Want to take a closer look at her in the Gallery Print Store? - Click here!

"Cryptic" - Acrylics applied on gessoed, stretched gallery canvas. I wanted high contrast, but I still wanted the painting to express an enigmatic and otherworldly feel.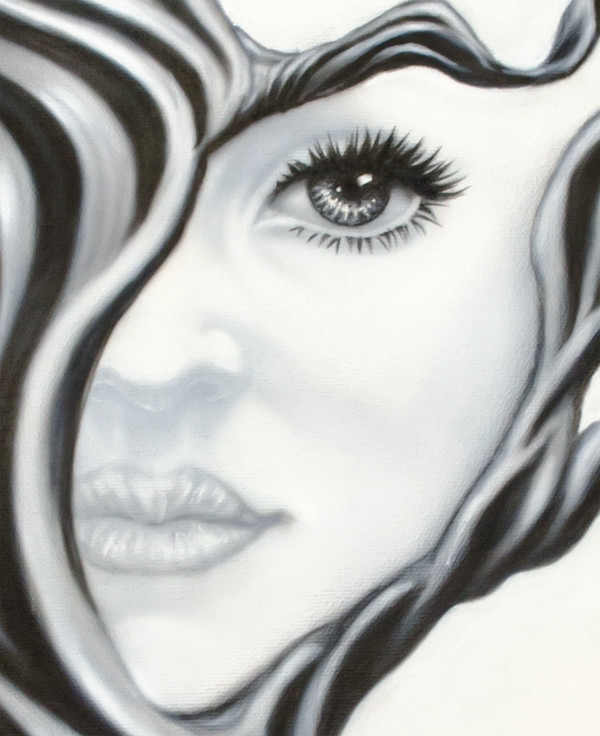 Takeaway Pearl
It is important to remember that a compliment or recognition you give to another human being can have far greater impact than you could ever imagine.

The acknowledgement you offer might be just a seed today, but the tiniest of seeds can grow into the mightiest of trees.
Until next week, all the best!

PS If you have a tale to tell about how you got started on your creative journey, I would love to hear about it!